Hi guys,
Managed to get my hands on some Kevlar belting. Quite cheap some more. Anyone interested can contact Lee Panjang (Rusli Osman) 019-5194429. VTS belting pun ada.
Looking to get a full set of Malossi variator, clutch assembly, spring and rollers.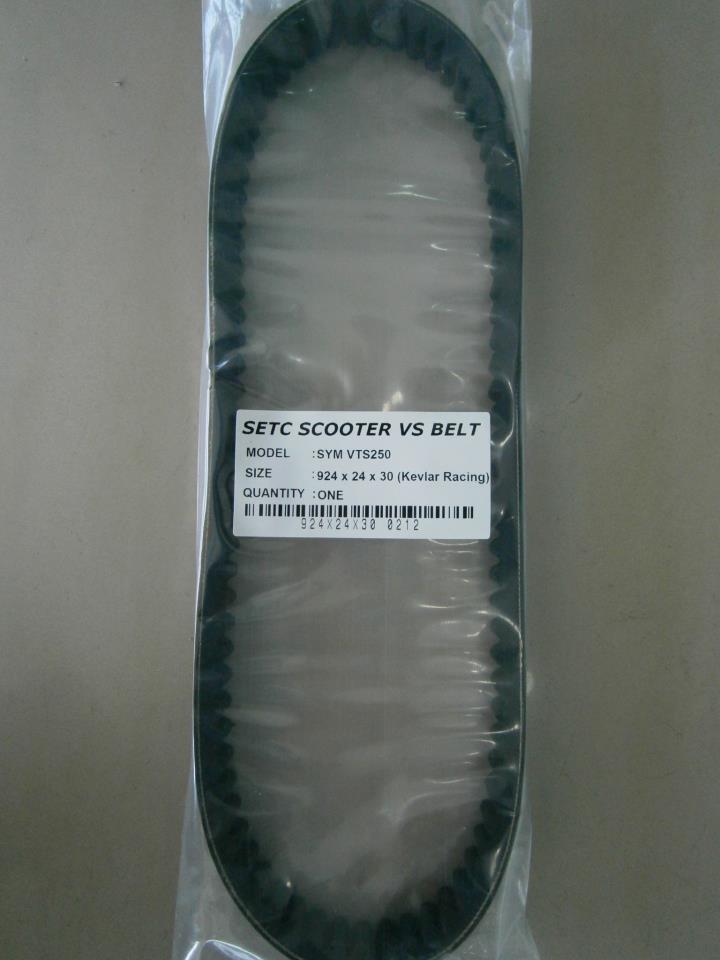 Update:
On Saturday 6/4/13, I installed the Malossi Multivar variator set and also their Delta clutch system and my initial reaction was how much smoother the bike was from stationary to moving speed. Also in gear acceleration was better and there is lesser engine braking compared to stock.
Had a chance to try it on he highway as I was coming back from Penang and overall a lot less vibration from the transmission and very smooth all the way to 160 km/h (bike speedo). However, disappointed that there is no change in the gearing as the range is exactly the same as the stock. Needed something with longer gearing. Stock RPM 7k is 130 km/h on the speedo and after changing also the same.
Quality of the products are excellent from the materials used to the fit and finish.